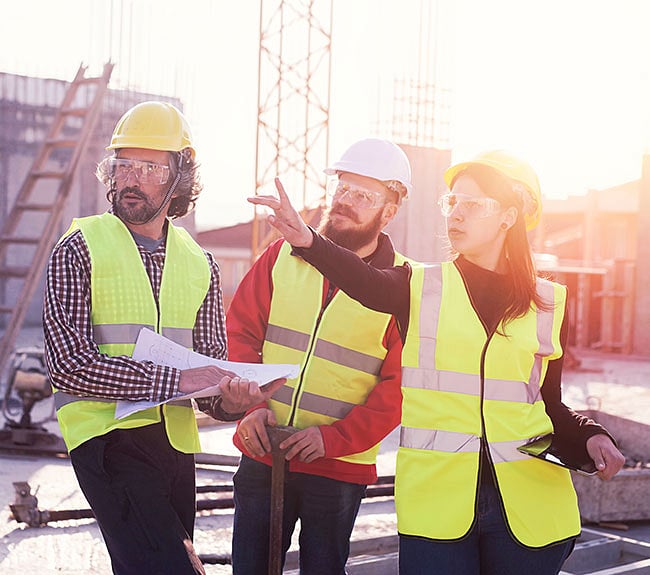 Posted on Wednesday, August 26, 2020
5 industries hit hardest by COVID-19
There isn't a single person or industry in our country that hasn't been hit hard by the COVID-19 pandemic. The national lockdown implemented to contain the spread of the virus has affected every facet of our lives: children are missing school, adults are missing work, and perhaps, worst of all, we're missing our loved ones.
A recent report by Nedbank predicts that 1.6 million people in South Africa will lose their jobs in 2020 due to the pandemic, 1.4 million of which are expected to come from just a handful of industries: wholesale and retail, repair of vehicles and other personal and household items, and hospitality. In addition to job losses now, many industries are going to feel the effects of COVID-19 for many years to come.
Here are five industries that have been or will be hit the hardest by the COVID-19 pandemic in South Africa.
1. Agriculture
While some agricultural activities were allowed to continue in phase 5 of the national lockdown, many farmers were still unable to operate due to restrictions placed on livestock auctions, being unable to access farming equipment, and not being allowed to transport food across borders.
Not only does this threaten our food security; it could place the industry at a disadvantage locally and internationally in the future; without food to supply to other countries, commercial farmers may lose their international clients and small-scale farmers may not be able to supply food to their communities. While the government has made funds available to farmers who need assistance, there is still much uncertainty about how the pandemic will affect individual farmers and large-scale operations going forward.
Furthermore, a large portion of our country's agriculture is dedicated to growing crops to produce alcohol. With alcohol sales being banned (research shows that heavy drinkers are at a higher risk of contracting the Coronavirus) the wine- and beer-making industries have been severely affected. South African Breweries (SAB) recently warned it may have to dump 132 million litres of beer and wine-makers may be able to sell their products only to the international market.
2. Automotive
Figures released by the National Association of Automobile Manufacturers of South Africa (NAAMSA) show just how badly the automotive industry has been affected by the lockdown. In April 2020, only 574 vehicles were sold in South Africa and 901 were exported. Compare these figures to those of April 2019, when 36 787 were sold locally and 32 892 were exported, it's clear that dealerships and vehicle manufacturers are among the hardest-hit industries.
3. Repairs
The repairs industry for cars, motorcycles, and personal and household goods such as air conditioners, televisions, and other appliances are all going to see major job losses, according to the Nedbank report. Most of these businesses are small-scale operations and are particularly vulnerable to a loss of income. Many will only be allowed to operate from lockdown level 2, leaving them without any income for months.
4. Tourism and hospitality
With international and domestic travel severely limited, the tourism industry is at a total standstill. What makes it even worse is the long-lasting effect COVID-19 will have after the lockdown has been lifted. People are going to be more cautious for a long time after the pandemic has been contained – many will think twice before staying at hotels or flying overseas due to the risk of picking up an infection. Additionally, the economy has already taken a major knock and many people are simply not going to have the funds to spend on travel.
The hospitality industry, which includes restaurants, hotels, and casinos, is facing a major collapse. Having to remain closed for over a month during lockdown level 5 and then only being able to sell takeaway food thereafter indefinitely, many restaurants have closed their kitchens for good. Due to the close interpersonal nature of the industry, it's likely these businesses will continue to suffer even after the curve has flattened.
5. Wholesale and retail
Consumer behaviour is never going to be the same and no industry is going to see more changes than retail. With social distancing remaining an effective way to reduce the risk of COVID-19 infection, shoppers are expected to conduct more of their purchasing online, with e-commerce sales already having risen during the lockdown. This means fewer employees in brick-and-mortar stores.
With the economy being so strained, people will be spending even less on luxury items like TVs, fashion, and furniture in order to put food on the table and pay the water and lights every month. And of course, if the retailers aren't selling it, they aren't buying it from wholesalers, who will experience a knock-on effect from the reduced consumer spending.
Nedbank's report aligns with statements issued by some of the country's biggest companies that are facing massive job cuts or even closures. Comair (an airline company) and the Edcon Group (which owns Edgars and Jet) are both entering business rescue. Flight Centre will be closing 40% of its network and SAB has advised that up to 50% of its frontline workers could lose their jobs.
It might all seem like doom and gloom, but as South Africans, we will continue to find a way to have a positive outlook and rebuild our society and economy. The COVID-19 pandemic is going to remain a part of our lives for the foreseeable future. As each and every person is affected by the virus, it's more important than ever to lift one another up. One way to do this is to help small businesses, which are incredibly vulnerable at the moment. Doing this is as simple as ordering from your local pizza place or supporting the single mom selling homemade face masks.
At 1st for Women., we are doing our bit to help too. In addition to pausing all policy reviews until July 2020 to ease the financial stresses faced by entrepreneurs, we also created a relief fund of R70 million to help small businesses during this unprecedented time. If you need business assistance. during this time, know that we are here for you every step of the way. Simply connect with us via our app, email us at [email protected], or call us on 0861 33 93 39.
Sources: Business Tech; Business Tech; Car Mag; Nedbank; News24