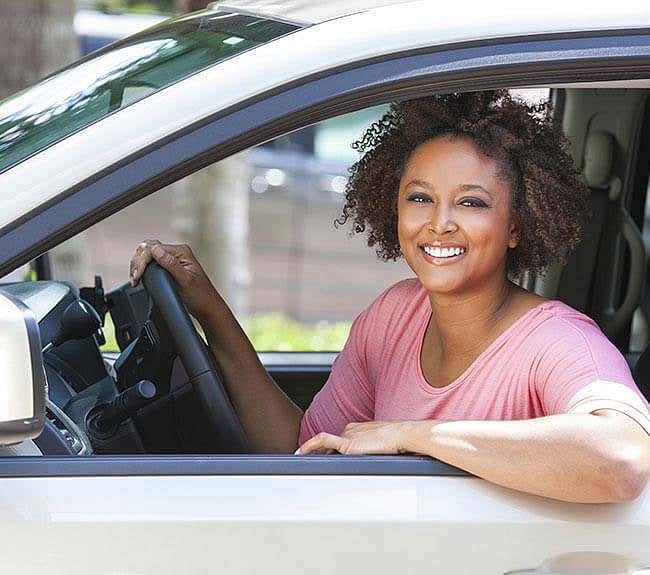 Posted on Wednesday, June 22, 2016
10 Top tips for buying a new car
In South Africa, the fragrance of jasmine means it's spring time, and the new season means new beginnings. It's the time of the year when we get back on the spinning bike and renew our love for a fit body. We restock the pantry cupboard with healthy foods and want to make big life changes, such as buying a new car.
At 1st for Women, we think spring is a wonderful time to start fresh and get a new, reliable car. But before making such a big decision, we want to help you make sure you're making the right choices, from buying the vehicle itself to taking out the right type of car insurance. Here are our top 10 tips for buying a new car this season:
1. Research

Before you go to a dealership, do your homework. There are innumerable reviews on the internet of every road car in existence. If you've seen a few models where you can picture yourself behind the wheel, have a look at them online first – watch a few videos, read some expert opinions, have a look at the specs. Once you've spent a little time reading up, you can narrow down your search to a handful of car dealerships, which will save you precious time as you won't need to drive all over town.
In addition, it is never too early to research the long-term costs of owning a car. Are the model's parts readily available in South Africa? If not, you might be spending more than you bargained for on repairs. Similarly, you can get a comprehensive car insurance quote before you buy. As the monthly cost of vehicle insurance will affect your affordability, a quote will help you to determine which car you should be spending your hard-earned money on.
2. Test drive

Once you've got that special car in mind, the next step is to get to know how it feels on the road, because it might look good on paper but not live up to your expectations. If you spend a lot of time in the car with the kids, safety will likely be the main requirement. Sure, you'll want the car to have airbags and other safety features, but you'll also want to know how it feels when you drive it. If you think it could spin out when you're taking a corner at a steady pace, you'll be glad you test drove it before buying. However, if you're an adrenalin junky, you might regret buying a slow, clunky car, even if its safety features are excellent.
3. Bargain

We sometimes forget that prices for goods and services are not necessarily set in stone. You might see the car of your dreams advertised at a little bit more than your budget. We say, "Go for it!" If you go in there and negotiate, you may just get that beloved car you've worked so hard for at your price. This is also the time to remember that you know better than anyone else what you want. Even if you haven't made a decision on the model or make of car, you know what features matter to you, so stand your ground and don't compromise on these. Cars cost a lot of money so dig your proverbial heels in to get what you want.
4. Time

Buying a car is a time-consuming process. The chances that you'll find exactly what you're looking for in the beginning of your search are slim. Give yourself time to do all the research and bargaining. Buying a new car is thrilling – once you've made the decision to get one, you'll be thinking about it all time –but this excitement should not get in the way of making a well-thought-out decision.
5. Affordability

Now that you've found what you want and negotiated a price, it's time to make sure you can afford it. Here you'll need to thoroughly look at your current monthly expenses and your projected costs. Factor in the monthly repayments if you will be taking out vehicle finance, the average cost of servicing the car, a warranty if the car does not come with one, and of course, the car insurance premium.
6. Deposit

A deposit can make repayments so much easier and you could possibly afford a better car. If you haven't saved for a deposit, you can also look at trading in your current car.
If you don't require a deposit on a new car, beware of a balloon payment – there is more to them than simply offering cheaper monthly repayments. While they can help you to afford a better car, you need to make sure you can pay the balloon payment, or residual, at the end of the payment term.
7. Financing

If you need car financing, there are two routes you can take. You can either negotiate a deal and an interest rate yourself, or you can ask the dealership where you're buying the car to do it for you. There are pros and cons to both and which you go with will depend on your unique situation. You may have an excellent relationship with a financial services provider, like your bank, in which case you could get a great loan deal on your own. However, a dealership can apply to several banks, which could give you a better chance of finding a better deal. Many dealerships also have excellent relationships with these lending institutions and may be able to negotiate a great interest rate.
8. Car insurance

This is where we help you drive with confidence. While many financial institutions will insist that you take out comprehensive insurance as part of a financing agreement, we recommend that all car owners have it. With 1st for Women, your vehicle will be covered if it is stolen or if there is a break-in. You will also be covered for your own damage as well as the damage, costs, and expenses of any third party in the event of an accident that you caused.
9. Warranty

Most new cars come standard with a warranty these days, but this will likely not be the case if you buy a second-hand one that is a few years old. You don't have to take out an extended warranty for it, but if there are mechanical or electrical failures, it could save you thousands.
10. Enjoy it!

Now that you've gone to all this effort of buying a sleek new car, love it! When you're driving around town, remember that you worked hard for it and deserve every moment of happiness in it.