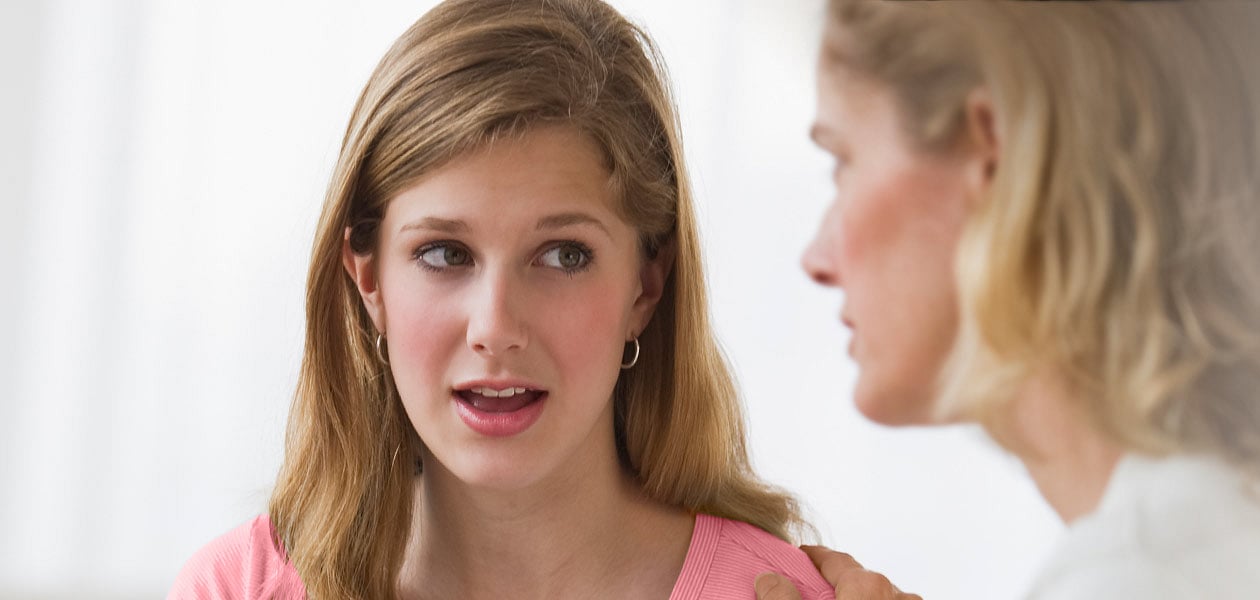 Posted on Friday, November 23, 2018
10 tips for parents of cyber bully victims
Ladies, with the increase in cyber bullying in South Africa, it has become absolutely imperative that parents place focus on their children's safety online. According to a global survey by Vodafone, one in five South African teenagers has been victimised.
In many cyber bullying cases, fast and effective legal intervention can minimise the effects of this abusive behaviour. This intervention however can be extremely expensive, with lawyers charging around R3 000 an hour for consultations alone.
To ease the financial burden of these exorbitant costs, we launched our Cyber Insurance policy, which includes cover for cyber bullying – comprising litigation cover of up to R55 000, among other benefits. In addition, we're running an informative blog series to empower parents with the information and tools needed to deal with cyber bullying, and keep their children safe online.
In addition to taking out Cyber Insurance, it's critical that parents know exactly what cyber bullying is, the different types of cyber bullying and the warning signs to look out for. The below tips will be helpful to parents whose children have been victimised.
10 tips to address cyber bullying
Create a space of safety and trust – your children should know that their safety is your top priority and that they can confide in you about anything. Set limits when it comes to their online activities and explain why you are doing this i.e. to protect their safety online.
Know what they know – familiarise yourself with social networking sites and how they work. 'Friend' or 'follow' your children on these sites but only to observe and not to comment. If you're concerned about interactions you witness on their accounts, talk to them about it offline.
Engage in open, honest discussions – if they're being bullied, address the situation in a calm manner, listen carefully to exactly what has happened. Don't minimise the issue or excuse the bully's behavior.
Don't overreact or underreact – both can be harmful and can make the situation worse. Remain calm, listen to them carefully about how the situation has transpired to understand how and when the bullying started and to full gauge its severity. Your calm and supportive attitude will be imperative in the way they manage the situation.
Instill the 'don't respond rule – once your child is aware that they are being bullied, they should know not to respond to cyber bullying threats, comments or messages – but not to delete them either until the evidence is preserved.
Preserve evidence – this is imperative. Take screen shots of any online interaction including messages, videos, memes, photos, etc. to back up a cyber bullying claim. Keep a record of these and any other details that may be helpful e.g. frequency, severity of the harm caused, a back story to the bullying, etc.
Seek counselling – your child may feel more comfortable talking to a third party about bullying and consulting with a school or independent counsellor may be beneficial. For expert advice and assistance, visit SaveTNet.
Prevent further bullying – One of the benefits of our cyber bullying cover is the removal and suppression of harmful content. This will go a long way in preventing the bullying messages from spreading and prevent further harm to your child. You can also put measures in place like setting privacy controls on all social pages and block the account which the cyber bully is using.
Refrain from confronting the bully's parents – the bully's parents may become defensive and may not take kindly to accusations that their child is a bully. It may be a good idea to consult with the school counsellor for guidance and mediation.
Know when to contact the police – if physical threats are made, contact the police immediately.
Being prepared to address cyber bullying is as important as ensuring that you and your loved ones are covered with Cyber Insurance – which includes not only cyber bullying cover but cover for other prevalent cyber risks: cyber liability insurance, cyber theft insurance and recovery of lost data.
All of these cover benefits are available to you, your spouse and up to four dependent children, up to the age of 21, for only R99 a month. Click here for more information and the terms and conditions of our Cyber Insurance policy.