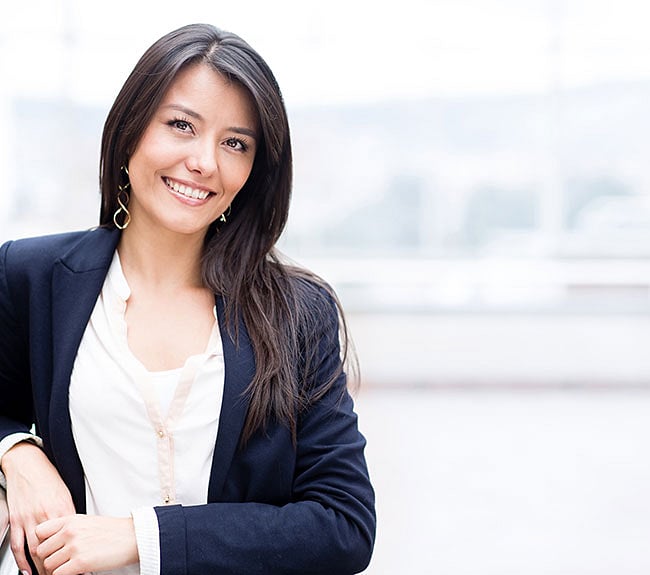 Posted on Friday, January 29, 2016
Women leading the way in tech and business
We've talked before about the women economy, also known as 'womenomics', and how women are making waves in the worlds of business, tech, and just about everywhere else.

Recent figures suggest that in first-world countries like the United States, the number of women in the workplace has grown tremendously; 65 years ago, only a third of American women held jobs, whereas now that figure sits at two-thirds, with a half of the US workforce being comprised of women.

But the developing world is also seeing its fair share of female growth in the workplace, and The Economist reports that this has contributed immensely to global growth and the global economy. As women are a potent and driving force behind the global economy and workplace, we thought we'd look at some of the inspiring women in business and STEM (science, tech, engineering and maths) and see how they're leading the way in innovation.

Sheryl Sandberg

Being Chief Operating Officer for the biggest social media network in the world is no easy job, but Sheryl Sandberg pulls it off with her intelligence and savvy business acumen. But her impressive career didn't start there; she was prominent at Google, the World Bank, and the U.S. Department of the Treasury before joining Facebook.

While there, she's helped the social network giant expand its global operations for the past eight years and has been on the board of directors since 2012. In addition to all of this, she has also published a book titled Lean In: Women, Work, and the Will to Lead, a bestselling non-fiction book about her passion for getting more women into leadership positions in all sectors.

She encourages women to know and believe that they are truly worthy of the praise they receive and the success they achieve. You can find out more about it Lean In here.

Mae C. Jemison

Mae C. Jemison's career has spanned several decades where she's earned achievement after achievement.

She dreamed of being a scientist from a young age, and made her dreams come true when she became the first black woman in space. Outdoing peers her own age, she enrolled at Stanford University at the age of 16 with a scholarship, where she obtained a Bachelor of Science degree in chemical engineering, after which she entered Cornell Medical College and received her M.D. After working as a GP and a Peace Corps medical officer in Sierra Leone and Liberia, she secured a position in NASA's astronaut training programme.

When she left NASA, she established The Jemison Group Inc., which has worked on multiple sustainable development projects, with a flair for innovation and a passion for helping others.

Ursula Burns

Growing up, many people told Ursula Burns she had three strikes against her: "I was black. I was a girl. And I was poor," she says. But her mother told her a different story. She encouraged her daughter to get an education and strive for her dreams no matter how wild they might seem to others.

Ursula joined Xerox in 1980 as an intern and, with her business acumen and Master of Science in mechanical engineering, climbed through the company ranks, culminating in being named CEO of the company in 2009. In addition to guiding a leading company in the document technology industry, she is a model of innovation in her own right, overcoming many challenges and personal fears to be named as a Power Woman in 2015 by Forbes.

Mildred Dresselhaus

When you're known as the Queen of Carbon Science, you can be sure you've created a legacy for yourself that will last beyond your lifetime. Mildred 'Millie' Dresselhaus is currently Institute Professor of Electrical Engineering and Physics at MIT. Like some of the other women in this blog, Millie overcame enormous odds in her childhood; she grew up in poverty during the Great Depression.

Despite this, she defined her own future, one that has been immensely successful in a number of areas of scientific study.; she has specialised in magneto-optics in semiconductors and electronic structures of semimetals, which led to a greater understanding of graphite. Many industries, such as the vehicle insurance industry, take the progress made with graphite for granted, which is used in components like brake linings, clutches, and gaskets. Mildred has also published several notable scientific works.

Regina Agyare

If you've started your own business, you understand the courage it takes to begin that rewarding but difficult journey. Regina Agyare is a resourceful woman who dug deep and took the leap to begin her lifelong dream – to start her own business and help others with her vision. She is the founder and CEO of Soronko Solutions, a software development company that helps small-to-medium businesses in Ghana grow and develop with technology.

The company also helps young Ghanaian girls develop the skills and thinking to learn how to code and introduce them to the world of STEM. Luckily for the world, Regina followed her entrepreneurial instinct and will help a new generation of rock star female developers add their skills to the tech industry. At 1st for Women, we support women in all stages of their lives and careers, which is why we offer tailor-made insurance that gives them unique value in every step of the insurance process.

From getting car insurance quotes online to speaking to our trained consultants to make a claim, we support our customers and help them achieve their aspirations in whatever way we can. Get tailor-made, home, buildings, business, and car insurance quotes online today.