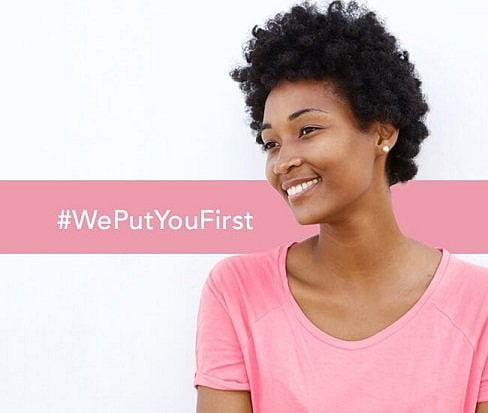 Posted on Tuesday, May 30, 2017
What makes you, you?
Coffee. Clothes. Shoes. Body. Career. When asked 'what makes you unique?. Most women recite a list of qualities that frame how they see themselves. But given the time to delve deeper into how they perceive their strengths, you'll discover the complex realities of inspirational women. As part of our mission to see through their lens, 1st for Women Insurance asked four real South African women to honestly describe what makes them who they are.
Instinctual individuality
"It's my unwavering commitment to the people around me – my friends, partner, family and colleagues. Knowingly making a commitment to be vulnerable and open when they need me," describes Thandiswa, who works in media. She has a tight-knit circle of girlfriends and a long-term boyfriend – all of whom turn to her in a crisis.
"Growing into who I am today meant learning to trust my instincts – to know when my gut is telling me something, to work out why and follow it. I see this as an intrinsically female quality. It also means wearing my heart not just on my sleeve but right on my collar."
There are also insecurities that come with being the woman she is, says Thandiswa. And she's on the journey to accept they don't mean weakness. They're a part of her makeup she has to gracefully embrace if she wants to grow her confidence and achieve her many incredible dreams.
"I've had heartbreak. A lot of it. But part of who I am is forgiving and giving love a second, third and fourth chance, if necessary. Because that's just the kind of woman I am."
Putting the rest first
For others, it's tapping into the needs of the group. Erika, who works in IT, identifies her own sensitivity as her defining characteristic. Although this sensitivity also gives way to insecurities, it's also her single biggest strength.
"Adopting the principle of 'samewerking' or working together is something I see as innately 'me' – I couldn't get rid of it, even if I wanted to. It allows me to react with empathy, ahead of any other emotion. That's the gift I've been given."
Once appreciated as gentle and 'soft', intrinsically female qualities are understood for the strength they hold and insights they bring, both within the workplace and without. This, along with the rise of women unafraid to assert their characteristics as not always conforming to the traditional notion of what it means to be a woman.
Decisions and declarations
"For me, it's out-and-out, unapologetic confidence," declares Nicky, a PR specialist. Working in a predominantly female environment, she sees the strength of the different kinds of inspirational women around her on a daily basis.
"I value my ability to be decisive because it's a rare quality, no matter your gender. I'm also constantly amazed at how, no matter what the day brings, the women around me seem to bounce back with bravery to the next challenge.
If there's one thing Vicky knows above all else, it's the reluctance with which the women around her celebrate – or don't celebrate – the characteristics that make them who they are.
Labels to love
"We're so hung up on labels. Labels on the things we wear, the labels of the things we do. We're told, constantly, that labels are negative. But what about the labels we can and should declare? The labels that boldly say, 'I'm the only version of myself'. We aren't conditioned to celebrate these qualities and wear them where the world can see them," observes Nicky.
"Too often we fade into a sea of what's supposed to be feminine, without acknowledging that our gender doesn't make us one way or another. It gives us shared characteristics and experiences. But it's just the springboard for a whole new level of greatness, measured not against the women around us, but by ourselves."
At 1st for Women, we know being a woman is both the greatest thing about you, and just the beginning of who you are. By continuously affirming individuality and giving words of encouragement, 1st for Women Insurance hopes to support and inspire women on their journey to confidence.
Start today and start small. Whether it's a list of affirmations or a conversation with a woman in your life to start talking about their challenges with acceptance. It starts with recognising qualities in ourselves and each other, and coming to terms with the many different kinds of strength and individuality. In turn, being inspired not only by ourselves but by incredible and inspirational women around us.
1st for Women Insurance knows you do so much for so many and seldom put yourself first. That's a quality most women share. But what else defines you as the woman you are today? Share your truths and you could win a professional photoshoot to the value of R15 000. Click here to enter now. Ts&Cs apply.