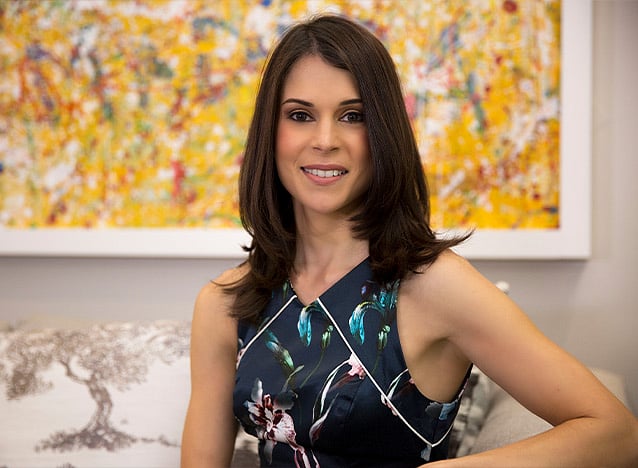 Posted on Friday, July 30, 2021
The Ultimate Guide To Showing Up To Yourself in Life & Business: Celebrate your wins and aim for progress.
This Women's Month, 1st for Women has teamed up with speaker, trainer and author, Lori Milner, to bring you The Ultimate Guide To Showing Up To Yourself in Life & Business. Want to build new habits and actually sustain them? Want to manage your inner critic, free of anxiety and fear? Lori has the following advice.
Typically, on 31st December, a significant birthday, or in uncertain times such as Covid-19, you create some space to pause, reflect, and course correct. You have every great intention of committing to new habits and goals. You have even bought some new running shoes or a yoga mat, downloaded that brilliant online course or app, and you're all set to go.
However, after about two weeks of doing the activity in question, you don't see the change that you pictured in your head. You look the same physically, you feel like this meditation thing doesn't work for you, and you still can't quite get into the course material. And you figure…well, this isn't working for me, so what's the point! Does this sound familiar?
In Lori's 2018 TEDxLytteltonWomen talk, she spoke about a formula on 'How to create micro wins'. A micro win is when you break your goal/habit down into its most straightforward steps – think LEGO blocks. Each step forward creates a trajectory of positive reinforcement to achieve the next one. For example, if you decided to get fitter, a 10-minute walk around the block is a micro win.
The formula to create micro wins is about how you choose to ACT. Attitude is the lens through which you view the world, how you react to external situations and how to manage the inner critic and negative thoughts. The next step to the ACT formula is consistency. This is about finding at least fifteen minutes a day and scheduling that time into your calendar to work on the goals that matter to you and create daily wins. Micro wins are the antidote to inaction and how you overcome procrastination because progress over time creates momentum, which yields results.
However, Lori realised there was a missing ingredient. How come we start with a great intention and internal motivation, but there is a tipping point where we fall off the wagon? This gap is the third step to ACT; it is the glue that holds it all together. It is the invisible ingredient that makes it happen. Namely….
TRUST.
Why do we need this step?
A barrier to creating micro wins is that we are a culture of instant gratification junkies.
Everything we want is a click away. When we start on a new habit or goal, we expect the same – 'I want to download my new body or stream my learning curve instantly, so I don't need to feel any discomfort going through a new process'.
Trust is the kryptonite of instant gratification.
The challenge is that trust is not a tangible resource; you have to follow it blindly in the dark and sometimes bump into a few walls along the way. But when you can trust the process of creating micro wins daily even when you don't physically see a result at first and still persevere, that's when the magic happens!
Eventually, you see the progress of showing up to yourself day after day – your body getting stronger, the novel forming, your concentration getting better, you are less emotionally reactive – you achieve your goals.
It is about trusting the process of this daily dose of action and turning down the volume of the inner critic's negative self-talk.
The 'should be' mental chatter that constantly reminds you, 'You should be further by now; you should have more sales; you should have more in the bank account'; you're wasting your time, so why bother!' You know it well…
So how do you trust this initial period of doing before you see the tangible results? In our next blog we'll list some of the tools needed to close the gap between knowing and doing and keeping the promises you make to yourself to show up to yourself in life and business