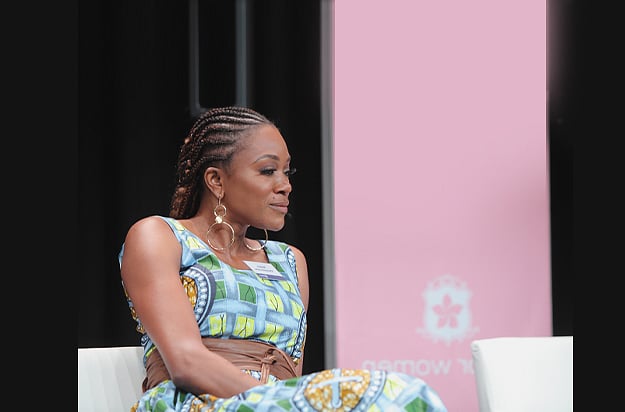 Posted on Monday, February 21, 2022
Putting Women on Top of The Leadership Agenda
What do countries with the best coronavirus responses have in common? Leaders who are women. There are countless scientific studies to explain why this is the case, most recently, a study by Harvard Business Review which found that women tend to outperform men when it comes to leadership.
We're all familiar with the term 'glass ceiling' and are constantly being encouraged to shatter it, A lesser-known term is 'glass cliff' which refers to the phenomenon of women being more likely than men to be promoted to leadership roles during periods of crisis or downturn, when the chance of failure is highest. The theory is that women possess certain traits that make them better able to navigate through tough times. They're seen as more empathetic, more flexible, better team players, stronger communicators, with higher EQ. If this is the case, then why do women make up only 33.1% of managerial positions in South Africa?
Siegie Brownlee, Executive Director of Eduvos, one of South Africa's largest independent private higher education institutions, that has recently launched a fully-accredited Women in Leadership qualification, explains: "While some are born to be leaders, much of what it takes to be one can be learned. But, according to a study conducted in the UK by the New Street Consulting Group, women have identified that they feel less supported by their organisations than men in developing their leadership skills. The Eduvos Women in Leadership course has been designed to address this and inspire confidence – the confidence to recognise and attain their worth and navigate the unpredictable and complex world of work."
In a recent panel discussion hosted by Eduvos and 1st for Women Insurance experts weighed in on how woman could overcome these setbacks:
"Be honest with yourself where you are financially. Don't fake it until you make it. Work according to your zone of genius."
"Women have played a vital role in the development of our country. My message to woman is - never let anyone deter you from what you are destined to be."
"Set boundaries – we are living in demanding times where the lines between work and personal lives are blurred. Achieving balance can be very challenging. Strive for work integration, not work balance."
"Women have all the qualities they need to reach the top – all that's left to do is change their narrative from one of fear, to one of fearlessness. Being fearless is both a decision and an action. It doesn't mean living a life devoid of fear but living a life in which our fears don't hold us back. It's the audacity to be unhindered by failure or judgement, and to walk with freedom, strength and hope in the face of things unknown. It's about controlling that voice in your head that says you're not enough. Because you are."
"Be a mentor – fight the battle of your sisters and have their back."
"There's no such thing as multi-tasking. It's about efficiency - priority vs importance. Ask yourself what your life is by design. What shapes you?"
"We are all in the same boat as we sail through stormy seas - we must keep our heads up high and remember that it is hard, but it is doable."
"What I took away from running my own business is hustling - know when to work and when to rest. Have the courage to reinvent yourself. Take the dive to rise again. Be willing to constantly learn and evolve."
"Share the value of empathy, kindness, and altruism. It does not matter where you are coming from, it matters where you are going and the impact you have in people's lives."
Your gender does not rule you out from having a seat at the table, in fact you deserve to sit at the head which is your rightful place.