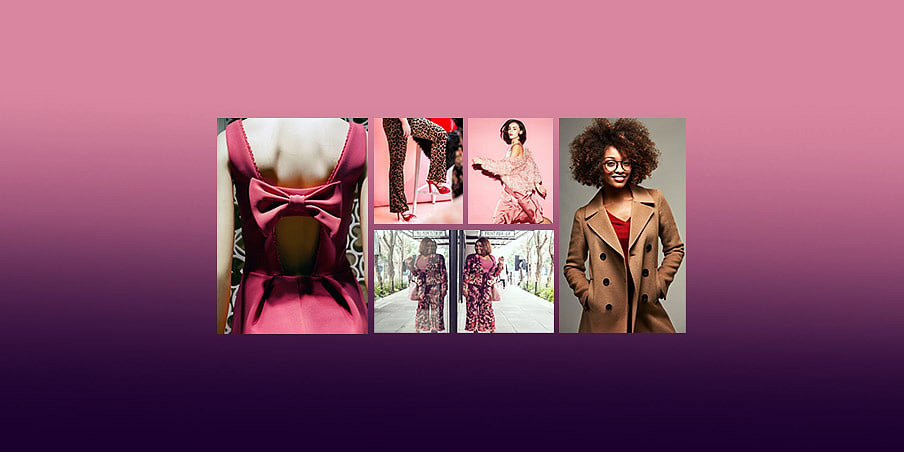 Posted on Friday, July 5, 2019
Own your look. 5 trends any woman can rock this winter.
Whilst we all know that women are far more than the clothes they wear, we also know that often when you look good, you feel good. But deciding what to wear can also be a hassle. Ever stood in front of a closet full of clothes and felt like you had nothing to wear? Well then, you'll relate to Tess.
Tess has something big coming up. Bigger and better than anything she's ever experienced. But it's keeping her up. As the hours tick past – her mind races. Questions and more questions arise, like: a closet full of clothes but what to wear? These 'buts' have got Tess's mind in a twist.
Watch episode 1 of Tess & the head-buts and find out how she kicks these 'buts'.
We also asked the women of SA: what's got them contemplating their closet? The answers were interesting, funny and insightful. Here are just a few examples:
"After four outfit changes you finally find something that kind of works and you just go with it."
"Well when you have no closet space left, you have to start placing your clothes in baskets and leaving them in the bags you bought them in. Also, the chest of drawers you thought would help and bring space gave up on you and broke. Though funny enough I still don't know what to wear or feel like I have nothing to wear."
"I have learnt my lesson when it comes to deciding what to wear to work in the morning. You had it figured out then in the morning when you actually try it on, it's not how you thought it would be. So, you search and try something else and when you suddenly look up it's 07:30 and you need to be in the office at 08:00. So, I always prepare my outfits just before I go to bed."
Kick your what-to-wear buts with these winter wardrobe inspirations. Here's what's hot in SA right now.
1. Animal print
Has animal print ever really gone out of style? Its bold. It's beautiful. It's versatile. From trousers to scarves, there's something for everyone.
2. Florals
From full-on-floral to a fabulous flair here and there, floral can be bright and bold or soft and whimsical. From structured suits to flowing skirts, from office to night out – florals are blossoming everywhere.
3. Pink
The shades of pink are endless – pastel, magenta, carnation and coral. And a thousand in between. So whether you love the bright shades, the softer hues or a combination, pink can be a part of any wardrobe.
4. Long coats
Keep your whole body warm and look fabulous doing it. A long coat goes with just about anything. A neutral colour ensures your coat will accommodate any outfit.
5. Bows
Gone are the days when bows were reserved for pigtails and toddlers. Bows can pop from boardroom to ballroom. From big and bold to small and subtle.
Rock these trends from head to toe. Wow with a statement piece. Or a subtle accessory. It's all up to you. Whatever you choose – you'll own that look. From home to office to girls' night out.
And to keep your home looking as good as your wardrobe, we've got you covered with a R100 000 voucher. Enter now for your chance to win: Click here. Ts&Cs online.