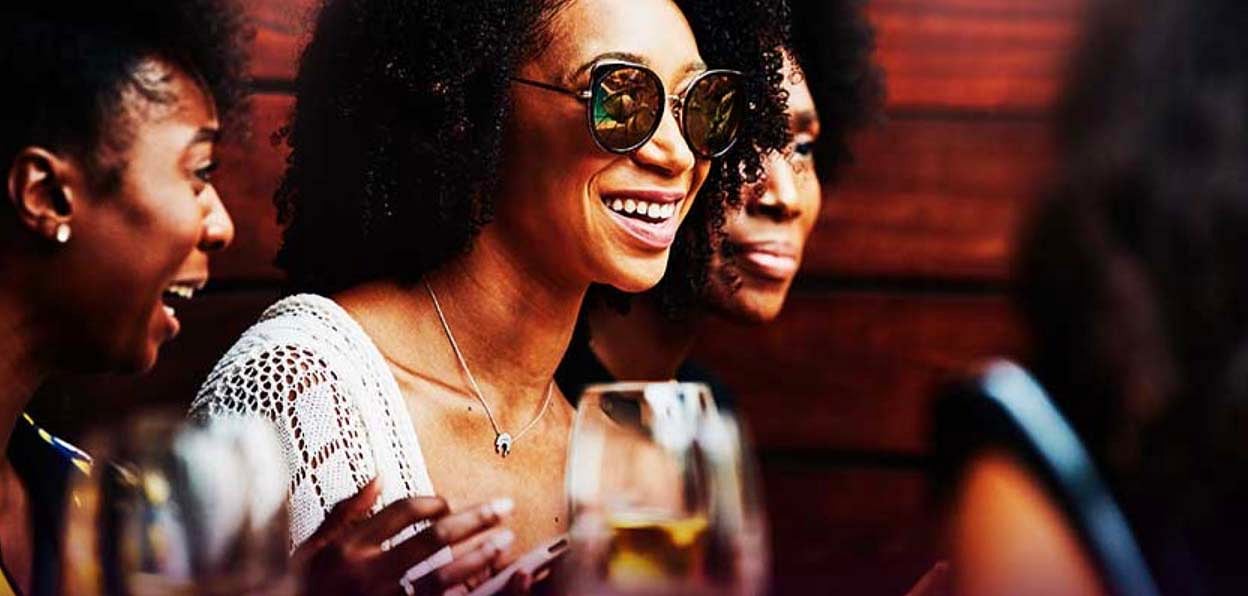 Posted on Monday, July 22, 2019
Many roles. Many relationships. Nurturing them all
Mom. Caregiver. Partner. Career woman. Friend. Women have increasingly complex lives, fulfilling multiple, high-demand roles – ones in which we are continuously confronted with questions around the modern and traditional roles we can play. Do we want it all? Can we have it all? Is there a right time? Is there a right answer?

Like Tess. These questions are racing through her mind as she counts down the hours to one of the biggest moments of her life.

Watch episode 3 of Tess & the head-buts – The relationship buts – and find out how Tess beats these 'buts'.

Missed episode 1: The what-to-wear buts and episode 2: The 9-to-5 buts? Click here to watch. And if you're enjoying the series so far — keep a look out for the final episode coming soon.

At 1st for Women, we celebrate that there is no one way to be a woman and that being a woman means something different to each of us. We also know that, within the roles we play, the relationships we have are vital to us. That's why, no matter what roles you decide to take on, investing time in nurturing those relationships, within these roles, is so important to us.

One of the ways you can nurture those relationships, which go hand-in-hand with the roles we play, is to spend time with these important people. Here are some great spots to spend that time.

1. A fun-filled day with the kids

For a day full of adventure, Gold Reef City Theme Park is the perfect destination. There's plenty of entertainment for adults and kids. From rides, great restaurants and a 4D cinema to live shows and an interactive museum.

2. Date night – version 2.0

For a twist on the traditional, visit Stardust Restaurant in Cape Town. This trendy eatery offers a theatrical dining experience. Indulge in Mediterranean and North African-inspired cuisine, served by singing waitrons! Sit back, laugh, enjoy the show and exchange your thoughts on this enticing and interesting venue – there will be plenty to talk about.

3. After-work drinks in Durban

For fabulous cocktails in a cool, classy yet relaxed venue, you can't go wrong with Tashas Umhlanga. Pick your drink, toast to that promotion or the launch of a successful project – or just have an end-of-week celebratory drink. It's the perfect place to spend time with your colleagues and leave the stress of deadlines behind.

4. A five-star girls' night out

It's catch-up time with the ladies – whether that's once a week or once a month, it's those few hours to vent, laugh and share all the ups and downs of daily life. From the stresses of work and home to the holidays you're planning, to advice on dealing with relatives or colleagues. Enjoy it all, in luxury, with sundowners at The Island Bar at Southern Sun Hyde Park Hotel, in Johannesburg.

5. A mom and daughter spa day

Our moms and grandmothers often have a huge impact on our lives, in many ways shaping us into the women we are. So why not spoil them with a spa day? Lie back and enjoy a soothing facial, a luxurious pedicure and a relaxing massage – all at Life Day Spa, Fourways.

And if you want to nurture those relationships, in the comfort of your own home – your launchpad for success and your haven you come back to each day – we've got you covered with a R100 000 voucher to make that home. Enter now for your chance to win. Ts&Cs online.