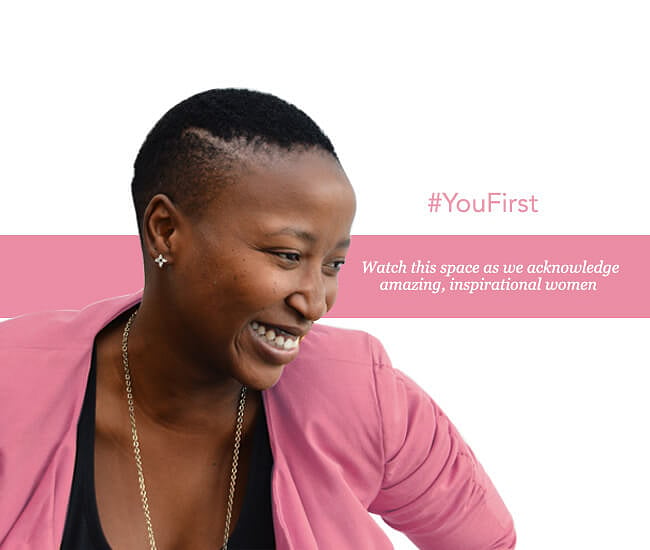 Posted on Tuesday, April 11, 2017
Find yourself first
Four women on why they dim their shine
"Shifting the focus is too tempting. It means avoiding acknowledging that who I am and what I've done, is enough."
Nonku is an independent 26-year old, working in the creative industry. She's attractive, bubbly and talented. Her friends and colleagues adore her. She's on her way up. Her biggest struggle? Finding the voice to recognise her unique qualities and characteristics. And helping her 'tribe' find theirs.
Under-spoken under pressure
"I'm surrounded by the most inspirational women – but so few of them give themselves credit or even realise how incredible they are. My colleagues hand their success to colleagues around them. My mother is a perfect example. She's constantly deferring her own needs to take care of friends or family. She carries the heaviest loads and solves problems every day. But she just doesn't see it. I wish she knew how incredible she is."
Nonku's reality isn't an exceptional one: she's the voice of a generation of women who've realised just how seldom they celebrate themselves and each other. Recently graduated, Zooey, feels the constant fog of insecurity for many reasons. At twenty, she's just moved in with her boyfriend after living with her mom.
"There's just so much doubt. It's simpler to be altruistic and put others first, because it plays on our maternal instincts. I watched my mother single-handedly raise two children while starting from the bottom of a company and working her way up. And the only thing she can focus on is what she didn't do – while I admire everything she's done, in spite of her challenges. I wish she could see herself the way others see her."
Fear of the imposter
Like Zooey, Nthabi, 37, believes the women around her often don't own their strength and resolve because they don't always feel strong. Nthabi lives alone and works as a social media community manager.
"Imposter syndrome is real. So many women live in perpetual fear someone is going to discover they're not good at anything – that their unique qualities amount to nothing at all. Which isn't true. I see it in women all around me – no matter the support they're getting. They're consumed by an undercurrent of disbelief."
The tendency to put others before themselves is an admirable female quality, and speaks to the need for women to bolster the conversation for louder, prouder female voices who, if they can't do it for themselves, give each other the recognition they richly deserve.
Why seek permission?
"If you have children, you realistically live with the struggle of balancing work and home. But if you elect not to have children? You're expected to give more of yourself to work or to friends or family. Women still don't put themselves first – which is all the more reason they need to be acknowledged for it." says Helena, a 38-year old website developer.
"We so often look for permission, not recognition. And even when we give ourselves permission to own our struggles, we take no credit for surmounting them. It's essential we become advocates for each other's achievements – while honouring the beautiful intrinsic qualities that come with being a woman."
So how to encourage women to assert their voices in the conversation more confidently? It starts with opening the door for recognition and appreciation. The goal posts may be intangible, but that doesn't make it impossible.
Authentic and honest conversation starts with recognising just how and why women don't put themselves first. Why they're often so wary to concede to the full extent of their strength and resolve – and encouraging them to feel confident, even when they don't feel strong. And, taking this reality into account, fostering safe spaces for women to meaningfully celebrate each other – both publicly and privately. Telling them, for all the world to see, just how inspirational they are to the women around them. Even when they don't feel it themselves.
Helena states the challenge candidly, pointedly identifying that it's not about changing or removing the tendency to put others first, but giving equal time and energy to recognition too.
"The ability of women to both subconsciously and intentionally put others before themselves gives us a unique power of our own. It means deeper relationships built on mutual trust. But that doesn't mean we don't need the affirmation too. Or that we shouldn't be encouraged to step out of our comfort zones from time to time and really put ourselves and each other in the limelight. To honestly and authentically declare: you're enough. I'm enough. We're enough."