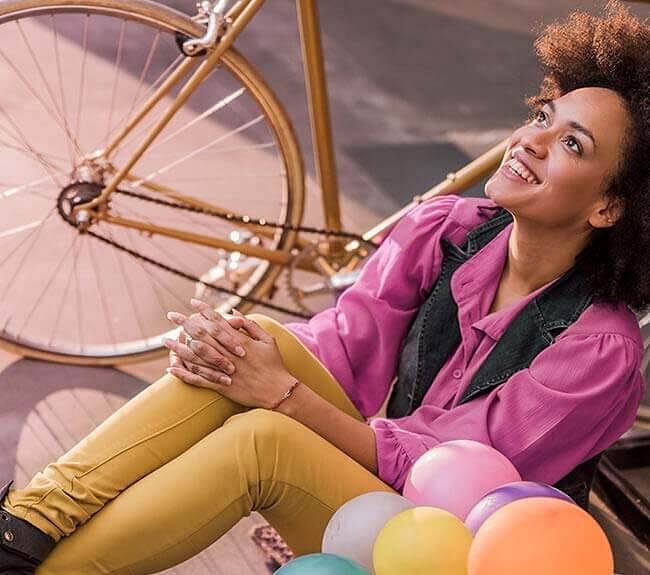 Posted on Thursday, August 25, 2016
Here's how you can achieve your heart's desire in 5 simple steps
Growing up, the question of what we wanted to be sparkled with the promise and possibility of a fulfilling future. But as it turns out, life is not always glitz and glamour.
You don't always get what you want. You don't always end up where you thought you would be. You don't always have the kind of life you envisioned as a teenager. Before you know it, you find yourself stuck in a place where you feel uninspired, discouraged and just plain tired. You wake up one day and realize that you let your dreams, desires and aspirations slip out of your fingers.
But here's the joy of life: You have the power to turn your situation around at any given moment in time. You have the capability of changing the direction of your journey when you feel that you are not going where you want to go. Notice how extensively we use the word 'you'? That's because you have the power to follow and get your heart's desire.
So maybe you already know what kind of life you want, but just don't know how to get there. We have a few tips on how you can achieve your heart's desire in 5 easy steps.
1. Visualize your end goal
It took 6 years for Zanele Sibiya to obtain her BSc degree in Physics and Electronics. Because she persevered and knew what her end goal was, she pushed ahead despite the numerous obstacles she faced, including severe health complications and financial strain. Visualizing your end goal is essential, especially when you start feeling discouraged. Zanele teaches us that if you know what you are working towards, then your heart's desire won't seem so out of reach.
2. Start small and dream big
Mathapelo Montsho and Yolanda Nomoyi teamed up to follow a passion they shared – Cooking! Because they knew they were going into a highly competitive market, the pair clearly outlined their distinctive approach, which is to provide traditional home cooked-style meals with a contemporary twist. The duo advises to start small and work your way up, like they did by taking on smaller, private catering jobs in order to raise enough money to branch out and target bigger corporate companies. Fulfilling your heart's desire works the same way – start following your heart in small matters, and you'll soon find yourself fulfilling those desires which seemed too big to achieve in the beginning.
3. Take calculated risks
After losing her job in 2015, Mbali Mncwabe bravely decided to take a leap of faith when she saw a gap in the ethnic hair market. After carefully calculating all risks involved in starting a business without much capital, such as identifying her target market risk, evaluating the risk level of entering into partnerships, and creating a detailed plan of execution, she concluded that pursuing her desire was worth more than the risks, and that she would also get a greater return should her business be sustainable. Mbali took all her savings and opened Kiddies Korner in February 2016. She combined her passion for kids and hair, didn't look back, and is now living out her dream of helping parents tame their kids' hair. Mbali serves as encouragement to take healthy, calculated risks so that you can fulfil your heart's desire.
4. Enthusiasm is everything
Ditshego Sedikela, affectionately known as 'Dee, the Tea Lady', saw an opportunity to turn her enthusiasm for tea into a passion. Dee acknowledged that because she didn't have any experience in retail, all she had to go on was her 'love of tea and a willingness to grow through whatever would come [her] way'. Today, Dee owns and operates 5 stores across Gauteng and prides herself on knowing that each store gives customers 'the ultimate tea experience'. Dee's story shows us that enthusiasm is one of the driving tool to fulfilling our hearts' desires.
5. Remember that failure is a tool
When Thembi Ndimande failed to keep her first few business ventures afloat, she realized the importance of using failure as a guiding tool to fulfilling her heart's desire. Not only did Thembi not give up on her entrepreneurial dreams; she decided to use the lessons she learned from her failed companies and establish a business summit which equips emerging entrepreneurs with the information they need to ensure that their businesses succeed. When you fail the first time around, giving up on your heart's desire should not be an option because failure is a learning curve to do better the next time around.
Making the decision to ultimately follow your heart is a lifelong journey. When you do make that decision, it will certainly bring more joy and fulfilment to your life. Are you on the path of following your heart's desires or are you still finding the courage to pursue your dreams? Regret is one of the most tragic things in life. The best way to avoid it is to ultimately follow your heart.