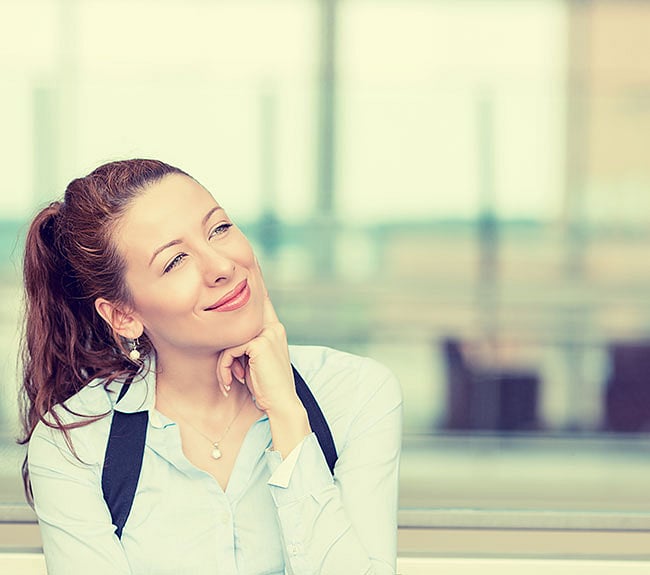 Posted on Wednesday, December 2, 2015
A guide to reflecting on the year
As the year winds down, it's the perfect time to evaluate your insurance and get new insurance quotes on your car, home, and buildings, so you can make sure that your needs as a woman are totally covered in the coming New Year.

In December, it seems natural to evaluate all areas of our lives and to look back on the year and think about what the past 12 months have brought, what you've achieved, what you were hoping to achieve but didn't, and wonder how next year will be different.

After all, we're rushed day in and day out throughout the year, so December is the perfect chance to take a breath, pause, and reflect. Reflecting is good for us because it helps us embrace our accomplishments and feel good about ourselves and all that we've done.

It can also help us decide where we want to go in the New Year, plus, taking a few moments to relax and be calm can help to ease that end-of-year stress that many of us are prone to. To help you make the most of your reflection time, we've got a few questions that you can ask yourself when you think about all that has happened in 2015.

1. What was my greatest accomplishment?

No matter how you feel about the year, it's important to affirm your achievements. Your biggest accomplishment doesn't need to be life changing – you don't have to have climbed Mount Everest, discovered a cure for a life-threatening disease, or calculated what's on the other side of a black hole in outer space. Think back to your proudest moment of the year and tell yourself how wonderful your achievement really is.

Did the science project you helped your daughter with get the highest mark? Praise yourself for your teamwork and for raising a clever young girl! Did you excel at a difficult task at work that no one else could have done as well? Give yourself a pat on the back for your hard work and perseverance! You are worthy of your own praise, so take the time this December to remind yourself of it.

2. Did I accomplish everything I wanted to?

This question is quite open-ended because often we don't have concrete ideas of exactly what we want to achieve. If you feel like you didn't really conquer all the things you set out to, ask yourself why. Did you start the year with a list of written-down goals? Or was it more a vague idea of where you wanted to be at the end of 2015?

It can be hard to be honest with yourself, but if you're not where you want to be, ask why. And remember, this is not a time to blame yourself for not achieving enough. Rather, it's a time to figure out what has been holding you back and form a tangible plan for how you will overcome these obstacles in the next year so that you can get to where you want to be.

3. What has motivated me the most?

Each day you get out of bed and you get on with your day. You go to work, or make the kids' school lunches, or you're active in the community, or you study hard. Whatever you do, there is something that motivates you to do it. Is it the prospect of a promotion? Or making sure your children are happy and balanced? Perhaps it's to improve your mind and body.

Figuring out what motivates you is important because it indicates what makes you happy. If doing these things didn't bring some kind of reward, you wouldn't do them. And when you figure out what makes you happy, you can figure out ways to do more of those inspiring things so that you can improve your quality of life.

4. How have I grown this year?

How you answer this depends entirely on what you think of as growth and success, and the wonderful thing is that there is no right answer. If your idea of growth is to become wealthier, or to advance your career, or to kick a bad habit, you're right.

And before you wonder, "Have I grown this year?" tell yourself that you are not exactly the same person as you were a year ago; you're older and wiser. So how have you grown? However you've developed as a person, it's worth giving yourself a high five, because if you're going forward, you're doing something right. Embrace your growth, however big or small, and love yourself for it!

5. How have I helped others?

One of the best ways to evaluate where you are in the world is to figure out what you're doing for the world. Helping others, whether with time or money, is a sure way to feel good about yourself and know that you've done something worthwhile. Anne Frank was right when she wrote, "No one has ever become poor by giving." Reflection is a time for affirming your worth and deciding where you want your life to lead in the coming days.

We hope that these questions will help you see just how far you've come this year and how you can achieve even more in 2016. We wish you a peaceful end to the year and we look forward to seeing all of the inspiring things you'll be doing next year!