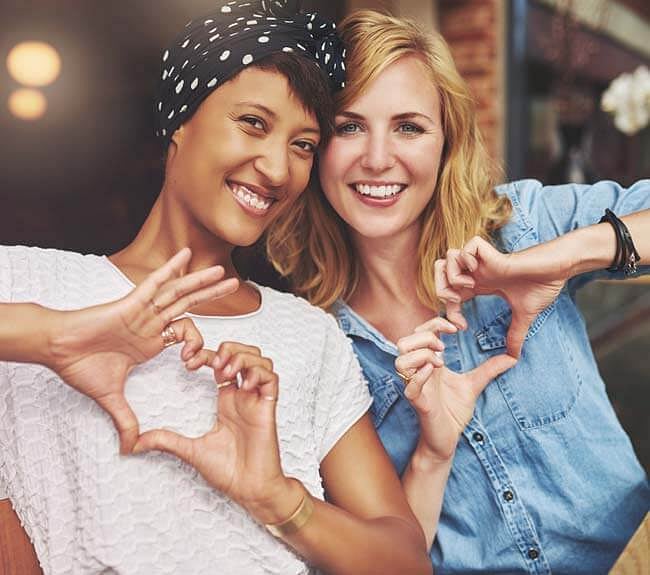 Posted on Friday, January 13, 2017
7 key areas to focus on to make 2017 your best year yet
At 1st for Women, we want 2017 to be the year where you are at your best. Because you do so much for so many and seldom put yourself first, we do. So here are 7 key areas to focus on now so that you have your best year yet.
The importance of relationships
For many of women, our relationships are a major, important and integral part of our lives. Healthy relationships are a crucial part of wellbeing and prosperity. There is compelling proof that having good, solid relationships with those we love contributes to a long and happy life. Relationships enhance our life experience exponentially, particularly the relationships we have with those closest to us. This year, we encourage you to nurture and protect those that mean the most to you.
Keep busyness at bay
Women juggle so many roles on a daily basis, and this can take a toll on us physically, mentally and emotionally. If you feel you are too busy that you're convinced you can't manage to have a few hours for yourself, then it's crucial that you create some "me time". However busy you are, you can find time for yourself – even if you have to start with just a few minutes each day that might mean: Jogging for 30 minutes a few times a week to reenergise your body; reading a book during your lunch hour to 'switch your mind off' from work; or meditating once a day to revive your soul.
Exercise regularly
When we are physically active, the body produces endorphins which keep us healthy and happy. Even the smallest amount of exercise regularly can lead to amazing results. The health benefits of regular exercise and physical activity are hard to ignore. Need an emotional lift? Or need to blow off some steam after a stressful day? A gym session or brisk 30-minute walk can help. Everyone benefits from exercise, regardless of age, sex or physical ability.
Have some fun
When you're stressed, your immune system weakens and this increases your chances of getting sick. Having fun provides you with an opportunity for holistic development while helping you manage your stress. De-stressing by playing some games with your loved ones or watching a comedy show with friends can energise you and build your strength and self-esteem. It is good for you, so why not have more of it this year?
You are enough
Learn to trust yourself and to know that you are enough for what you want in your life. The feeling of not being good enough can lead to you getting in your own way. You don't have to be more, do more, or buy more to be who you are meant to be. You are enough as you are, and that means you can grow and change and continue to become, because you aren't trying to prove yourself to anyone.
Be You
The next time you feel like it may be too late to make your dreams come true, remember that you only have one life, and it is never too late to be who you want to be and live the life that you're meant to live. So what is holding you back? You have this inherent strength, resolve and power to do this. Recognise your value and then put steps in place no matter how small they may be so that the little wins turn into life changing results.
Don't be afraid to dream big
We are often afraid to dream big for fear of being disappointed. Be open to life's incredible possibilities and know that even if you face perceived failure, you will still benefit from having tried your best. Don't be afraid to dig deep and find those dreams that you've buried because you didn't think they could happen.
At 1st for Women, we believe in putting you first so that you have more time to do the things that make you happy and spend time being the best you possible. We hope these tips will help you make this year your best year yet. Whatever your heart's desires are, know and trust that anything is possible because of your inner strength and resolve as a woman.
Source:
http://www.bodybuilding.com/content/61-fitness-tips-to-make-2016-your-year-of-change.html
https://www.pickthebrain.com/blog/why-you-should-take-more-time-for-yourself/
http://tinybuddha.com/blog/changing-direction-its-not-too-late-to-be-who-you-want-to-be/