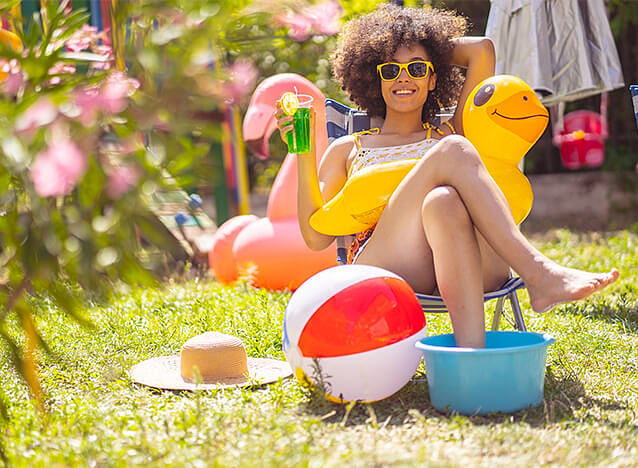 Posted on Wednesday, March 31, 2021
10 bright ideas for an Easter staycay
If you're planning on enjoying a relaxing staycation this Easter weekend, then keep reading. We've got a list of ideas that'll keep you and your family occupied and entertained all weekend long.
Here goes:
1.Cook or bake up a storm with the kids
This idea is a fun way to spend time with your kids and enjoy the fruits of your labour. Whether you decide to cook a whole meal together, bake your favourite Easter biscuits or just decorate a few eggs, you can bond, chat and laugh as you work your way around the kitchen.
2. Games night fun
Board games and card games are always good fun. From Monopoly and 30 Seconds to Pictionary, Risk and UNO, there are games that are suitable for every age and every family. Throw in some snacks and prizes and away you go.
3. Movie night magic
Movie nights are a great way to spend some time with your family, without having to fork out a fortune at the cinema. Let the kids choose their favourite movie or watch something that the whole family can enjoy. Pop some popcorn, get into your PJs and chill.
4. Not just an ordinary dinner…
Cooking the same meals day in and day out can get really boring. Use the time you have this weekend to come up with a theme and create a dinner. Then make sure you all dress the part. Need some ideas? What about a beach party, taco fiesta, French picnic or a Bohemian backyard braai?
5. Easter egg hunt
Children of all ages (the kid in you included!) will love a good old Easter egg hunt. To make it a little more challenging for older kids, turn it into a treasure hunt with clues. You could even time each person to see who figures their clue out the fastest.
6. Have a YES! day
You're on holiday, so why not relax those rules a little and have a day of yesses instead of nos. Chocolate for breakfast? Staying in PJs all day? Eating in front of the TV? YES! YES! YES!
7. Indulge in an at-home spa day
There's nothing more relaxing than a day at the spa. So why not recreate the experience at home? Make homemade masks and take turns giving each other a massage. Soak your feet, do each other's nails and sip on water filled with chopped up fruit. Spending the day in your gown and slippers, while being pampered – now that's like heaven!
8. Be a tourist in your own city
Just because you've lived in your city forever, doesn't mean you can't enjoy it like a tourist. Grab your camera and backpack and enjoy the day exploring some of the sites you've never seen before.
9. Take a hike – in a good way!
Getting out into nature is always a good way to relax, unwind and enjoy the fresh air. Look for organised hikes in and around your area or take a long walk on the beach. The fresh air and sunshine will do you wonders.
10. Enjoy a day trip
Spend the day out and about. Visit the zoo, a park, the aquarium or just go for a drive and see where the road takes you.
Spending quality time with your family at home can be so much fun. Try some of these ideas and snap a few pics along the way – and make this Easter weekend one you won't forget.